Regular price
Sale price
$20.00 USD
Unit price
per
Sale
Sold out
A harmonious mix of peppermint and eucalyptus creates a stimulating aroma. This captivating and inviting scent embodies the concept of mental clarity and revitalization. Great for any time of the year, especially in living rooms and entryways, so it can welcome both you and your guests.

Numerology asserts that the powerful figure 11 implies intuition, knowledge, and illumination. When combined, 11 11 is a distinguished sign from the cosmos to be aware and mindful.
Scent notes:
Top: Peppermint, Eucalyptus
Middle: Cedar, Clove
Base: Powder, Vanilla, Patchouli
This fragrance is infused with natural essential oils including eucalyptus oil, cornmint oil, cedarwood oil, and patchouli oil.
Indulge in an elevated multisensory experience with our premium Room + Linen sprays. Quickly revitalize your surroundings and set the ambiance with just a few spritzes! Ideal for your kitchen, bathroom, living spaces, and any area in need of a refreshing touch.
Our exclusive collection of clean fragrance oils is both unique and sophisticated, crafted using fine fragrance oils and pure essential oils sourced from around the world. Our commitment to quality means our products are:
Cruelty-free Vegan
Carcinogen-free Toxin-free
Mutagen-free
Phthalate-free
Ingredients: Ethanol (Perfumer's Alcohol) Polysorbate (solubilizer) Fragrance oils + essential oils, Hamamelis Virginiana Extract (Organic + Wildcrafted Witch Hazel), Glycerin
This product contains 60% perfumer's alcohol (ethanol), which has antibacterial and germ-killing properties.
Instructions for Safe and Effective Use:
To ensure the safe and effective use of your room spray, please adhere to these guidelines:
Dispense 1-3 pumps of the spray into the immediate area and reapply as needed.
For the best results, spray from a distance of approximately 12 inches (30cm) away from linens and fabrics to extend the longevity of the fragrance.
Safety Precautions:
Flammable: Keep the product away from heat sources, sparks, open flames, and hot surfaces.
Keep Out of Reach:
Ensure that children and pets cannot access the product.
Staining Potential:
Be aware that fragrance oils may have the potential to stain materials, so it's advisable to test in a small, inconspicuous area.
External Use Only:
This product is for external use only and should not be ingested. Skin and Eye Contact: If the product comes into contact with your skin or eyes, take the following steps: In case of eye contact, thoroughly flush with water, remove contact lenses if applicable, and continue rinsing. If skin contact occurs, rinse the affected area with water. Ingestion: In the event of ingestion in the United States, contact Poison Control at 1-800-222-1222.
Candle Care

FIRST BURN

For the initial burn, please burn your candle until the melt pool reaches the edges of the jar (3-4 hours). This prevents wax from building up and possibly tunneling. If the flame seems high or the container is too hot in the midst of burning, simply extinguish the flame, let it cool down, trim the wick and restart! Do not burn for more than 4 hours at a time.

 TRIM YOUR WICK

After your first burn, make sure to trim the wick. Trimming your wick to 1/4″/ 6.35 mm is extremely important. Use wick trimmers or nail trimmers or at last resort you can pinch the wick with your thumb and index fingers. A wick that is not trimmed and too large will burn too hot, create soot, and use up the wax quickly.

Read more about candle safety and care here.
Ingredients

Fragrances

Our exclusive collection of clean, phthalate-free fragrance oils is unique, sophisticated and created using fine fragrance oils + pure essential oils from around the globe and are:

Cruelty Free

Vegan

Carcinogen Free

Toxin Free

Mutagen Free

Phthalate Free

Wax

Our coconut apricot wax is gluten-free, paraben-free, phthalate-free, and comes from renewable sources. The entire blend utilizes only FDA-approved waxes.

Wicks

Our wicks are coreless flat braided cotton wicks free of all metals (i.e. tin, zinc and lead).
Share
View full details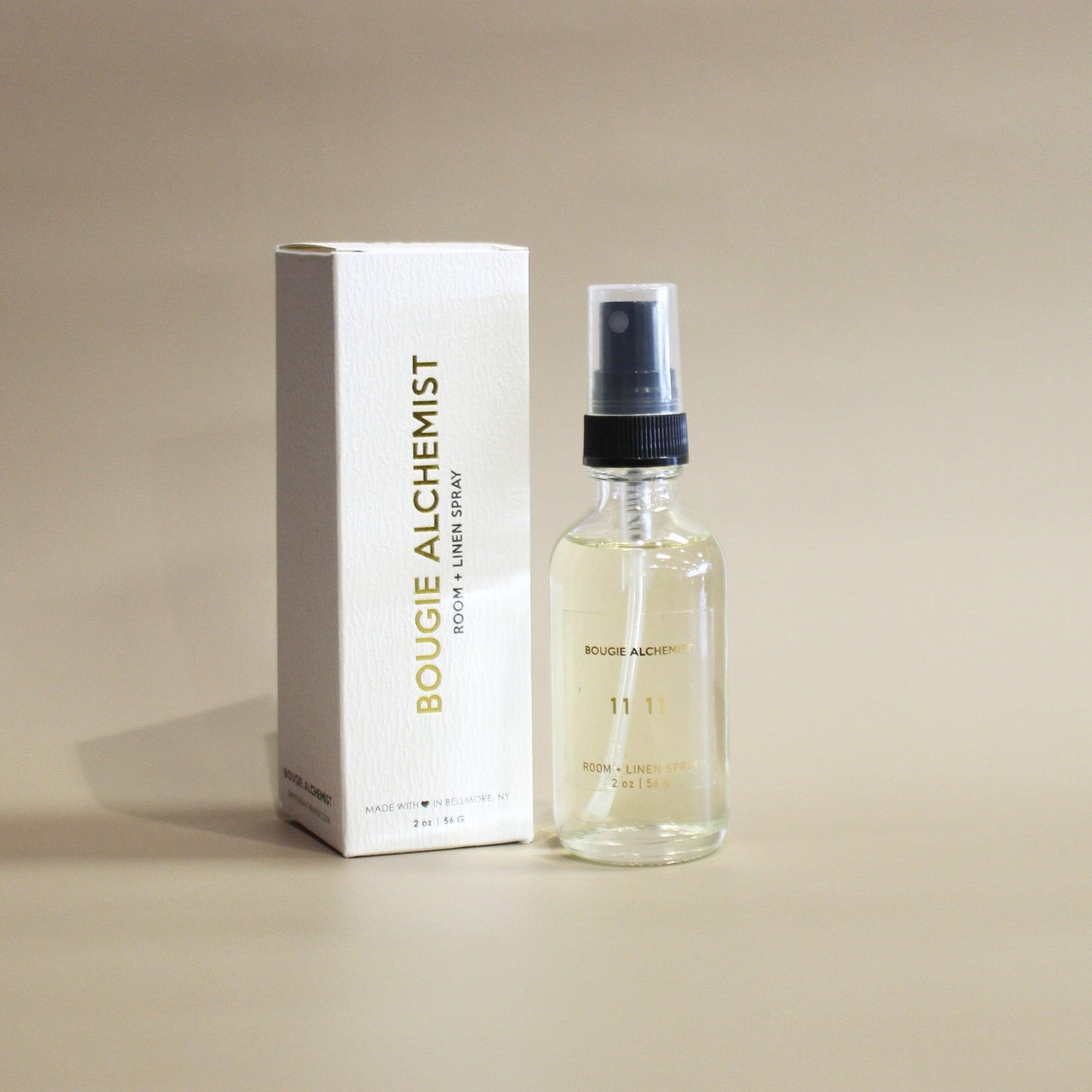 Indulge your senses
Indulge your senses
Natural + eco-friendly + sustainable candles made from coconut apricot wax using clean + non-toxic fragrances hand-poured in small batches in NY.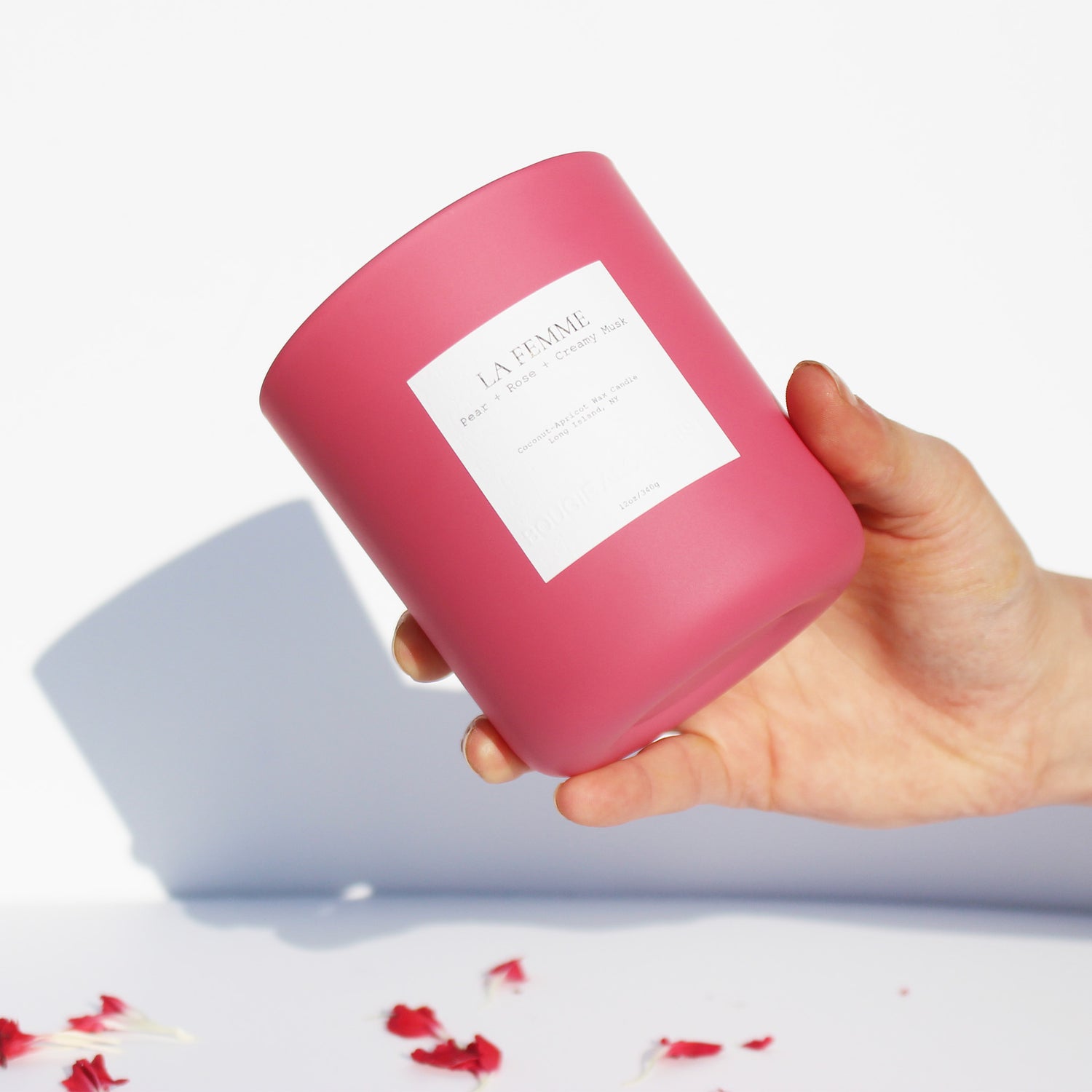 All the good vibes
Our premium candles are hand-poured in small batches for maximum consistency. Our strong + clean scents are impressive and will fill your space with beautiful fragrance for all the good vibes!